The North Topeka Saddle Club

The North Topeka Saddle Club was established in 1949 by a small group of people who wanted to start a riding club. The club and its facility is solely dedicated to providing a location for families to enjoy equestrian sports in the Shawnee County, Kansas area.

Currently

Shawnee County Parks & Recreation maintains 41 baseball/softball diamonds, 3 soccer complexes, 5 aquatic centers and 5 basketball courts as well as numerous parks, shelters and community centers. However, for families wanting to participate in activities with their horses, the county offers nothing.

Hence the need for the North Topeka Saddle Club.



The North Topeka Saddle Club provides its arena free of charge to 4H, FFA and other youth groups. Yet, the North Topeka Saddle Club, designated a 501c3 charity, is required to pay property taxes and receives no financial support from the county or state. In February 2012, with repairs desperately needed to the arena, the North Topeka Saddle voted to undertake a new fundraising venture and thus, the Topeka Rodeo was born and first held in August of 2012.



The North Topeka Saddle Club arena is active throughout the spring, summer and fall months with a variety of events. These events include clinics, mounted shootings, play nights, barrel racing jackpots and the annual Kansas High School Rodeo Association fall rodeo. For a full listing of events visit the club's Facebook page.
The Topeka Rodeo Committee

The Topeka Rodeo committee is made up of a select group of area horsemen and women who have a passion for the Western lifestyle. Committee members have an extensive background with horses including rodeo, mounted shooting, horse showing and trail riding. They are horse enthusiasts who understand the powerful role horses play in the shaping of our youth. The committee's goal is to bring a unique, dynamic event to the Topeka area, combining community involvement and family entertainment. The Topeka Rodeo committee and the North Topeka Saddle Club are dedicated to producing this event for years to come.
Allocation of Funds

The funds raised from the Topeka Rodeo have helped the saddle club to support:
Family Fun Night Horse Shows

Jackpot Barrel Races

High School Rodeos

Christian Youth Rodeos

Mounted Shooting Clinics and Competitions

Educational Events for Local FFA and 4-H Groups

Ceremonies to Honor Local Veterans during the Topeka Rodeo

Assistance with travel expenses for local equestrians who have qualified for national events
In addition to the above support the rodeo committee has assisted in the purchasing of a used tractor and paint to help maintain the arena and buildings.
Help Us Help the North Topeka Saddle Club

The Topeka Rodeo Committee is seeking support from area businesses and individuals in the form of rodeo event sponsorships. You can learn more by visiting our Become a 2016 Sponsor page.
Powered by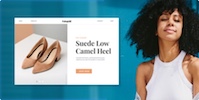 Create your own unique website with customizable templates.