The Big 94.5 Topeka Rodeo Educational Scholarship

We are proud to provide the opportunity for educational scholarships to our community. This scholarship is available to students who;
Possess a cumulative GPA of 2.5 or higher, if currently enrolled. An official transcript must be submitted with the application.
Can provide proof of enrollment or acceptance into a trade or other accredited scholastic institution including military schools and academies.
Can list scholastic accomplishments and community service.
Can provide 2 or more letters of recommendation.
Complete required volunteer assignment for the North Topeka Saddle Club and/or The Topeka Rodeo.( A minimum of four (4) North Topeka Saddle Club events required. Three hours of maintenance assignment may be substituted for one event. Each day of multiple day event counts as one day.)
The scholarship selection places emphasis on Scholastic Achievement and Community Service including activities at the North Topeka Saddle Club.
One $250 scholarship for male applicant and one $250 scholarship for female applicant are offered.
You must complete the Topeka Rodeo Scholarship Application (click the link below). All applications must include;
An official copy of the student's high school or college transcript, if applicable
Two letters of recommendation from persons other than family members.
Complete application form
Forward these items by mail, or email to topekarodeo@yahoo.com with the subject heading "Scholarship Application". Until all items are received, the application cannot be processed. OPTIONAL: Give us a chance to know YOU and how the Topeka Rodeo Scholarship will positively affect your life by submitting a video via electronic format to topekarodeo@yahoo.com. Videos are OPTIONAL and are not required to receive an award.
All materials must be received postmarked on or before August 8, 2016.
Late applications will not be considered. Please send to:
The Topeka Rodeo
c/o Scholarship Committee
P.O Box 8185
Topeka, KS 66608
Recipients of Topeka Scholarship will be awarded at the Topeka Rodeo on August 20, 2016. Payment will then be made to the individual winners when all requirements are filed.
Powered by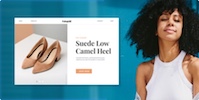 Create your own unique website with customizable templates.